Networking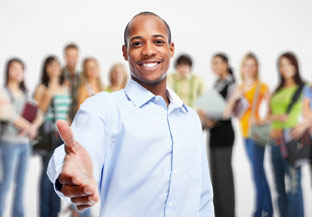 Make a networking plan with your BHMT Career Counselor using the following tools: informational interviewing, mentoring and the KP Employee Business Associations.
Informational Interviews
An informational interview is a short meeting – about 20 minutes – where employees seek advice on an industry, job area or career path that interests them from a professional in that field. The person being interviewed learns about you as a potential job seeker, as well as directs you toward new contacts.
How does it work? Find a contact. Email or call to make an appointment. Hold the meeting by phone or in person – and respect their time limitations. Ask plenty of questions. Write a thank you note.
Mentoring
Form powerful relationships within Kaiser to build your network. Use the KP Mentoring website to ask quick questions about new job areas that interests you or build long term relationships in a job area you want to move into.
Kaiser Permanente Employee Business Associations
All KP employees have the opportunity to participate in professional interest groups and multicultural business resource groups (MBRGs) within their region. These groups champion peer networking, mentoring, and career development.
"My business group, GenKP, has been a tremendous group to be a part of, not only for the great camaraderie, but the opportunities provided to enable me to be a great leader."