CHOOSING A SCHOOL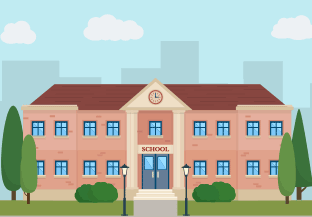 Enrolling in an educational program while continuing to work is an important decision. Any educational effort is an investment of time, energy, and money that could potentially have a significant effect on your career trajectory, your satisfaction with your work, your financial well-being, and your general quality of life.
There are many variables to consider, with importance varying between individuals depending on each person's life situation and priorities. For most people, making the commitment to add class time and coursework to what may be an already demanding schedule will mean sacrificing time spent on other aspects of your life.
The program format can make a big difference in incorporating the additional time and energy into your current commitments and activities. The common elements that matter for most people include length of the program, pace of the curriculum, breadth of course offerings, compatibility with your preferred learning style, your comfort level with the technology and methodologies used in program delivery, student/faculty ratio, accessibility of faculty, and support systems and resources provided like libraries, tutors, and technological assistance when things don't work right.
There can be trade-offs between elements such as amount of tuition and other fees, instruction quality, currency with current knowledge, assistance with difficult subject matter, or placement rate of a schools' graduates in their chosen field of study. However, this doesn't mean the more expensive schools are more likely to score higher in these areas than those that are less pricey. Organizations that evaluate and rank educational institutions generally focus on factors such as retention and graduation rate of students, faculty resources, student selectivity, financial resources, and peer assessment. Determine what qualities are important to your success based on who you are and the objectives you wish to pursue.
Ask your BHMT Career Development Coach to help you assess your specific interests, values and priorities that should be part of your effort to find the best fit for you in school selection.
Not every school is the same. You'll do best at a school that respects your learning style and provides the kind of support you need. You also need to find a program that will result in the credentials you need to achieve your career goals at Kaiser.