Social Media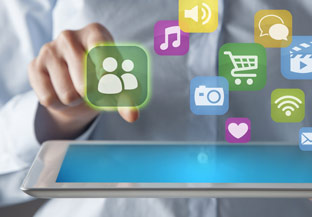 Just about every individual and organization has a social presence – which creates a powerful resource for career development. Build your professional presence online to market your brand, build trust and, credibility, share content, follow trends, find new resources and network.
LinkedIn
LinkedIn – in a nutshell – is a place for you to network at a business level. LinkedIn profiles usually rise to the top of search results letting the owners control their first impression. If you wanted to connect with a KP recruiter, you might be able to find that person in LinkedIn. Read these tips to find out how to set a professional tone in your profile.
Twitter
Twitter is not only a great way to connect with other Kaiser employees, but you may use it to follow career minded organizations that can provide career tips, on the job motivation, affirmations and information on today's career market trends. For a great example, check out @dailymuse
Facebook
Facebook has become the leading way to stay in touch and connect with people. However, since information can be accessible using Facebook, limit personal information or keep your page private.