Your KP Profile and Resume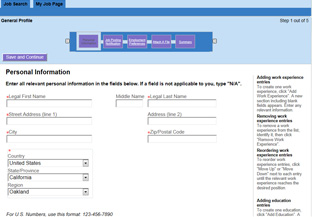 KP Profile
In order to apply for any job at Kaiser, recruiters will first ask "Have you filled out your online profile?" When Human Resources reviews applicants for open positions, they electronically scan the applicant's KP profiles and their resumes to find candidates. That's why it is important to update your KP profile each time you apply for a job. Include all possible skills you have that could be useful to Kaiser now or in the near future.
Resume
What kind of resume would be best to attach to my profile?
Kaiser recruiters prefer a chronological, targeted resume.
Historical: The LONG version – for your records only. Record all your work experience, with dates and duties. Use this as a base, then customize resumes you submit to include the most relevant experience.
Chronological/Targeted: 1 to 2 pages long. List your work experience in reverse chronological order. The top half is critical: highlight skills and experience here that are most relevant to the position you are applying for.
Career Changers: Create a professional summary that highlights your transferrable skills.
Cover Letters
Is a cover letter necessary for a job submission on the KP Careers website?
A cover letter is your introduction to the recruiter and hiring manager. It reveals some of your personality and how effectively you communicate. In your cover letter, highlight the top skills and experience that makes you the best candidate for the job. It is not required, but is a "nice to have" – another opportunity to introduce and market yourself.